Willkommen auf der Webseite von Chesapeakeheart!
Nico won BIS at 2. Retriever Festival with an entry of 200 Retrievers. Thank you judge L M V Pinto Teixeira!
Chessfriend´s Anthony
Son of my Nico went swedish Champion!
Congratulations!!!
Vivian is pregnant!!!
The puppies will come around the 14th of August.
Lovely weekend in Zagreb! 4 shows in 4 days. Very close to the sea, so my chesies could have a daily swim. 2 days Nico BOB, 1 day Vivian and 1 day Lilu. Nico was again placed in group! Had a lot of fun! Holidays with sunshine and good food! Meet good friends, at all a pleasant weekend!
Chesapeake Workingtest in England. Lovely weekend with lovely people! Very proud on my dogs as all of them could be placed in the Workingtest. Cashew won Beginners and Bella won Unclassified. Vivian went fourth in Beginners and Nico third in Unclassified! Hope to meet you soon again guys!!!
Another breathtaking moment in the showcareer from
C.I.B. Double Coat´s Nicholas Nickleby WDQ 
FCI Group VIII WINNER at IHA Graz 2015
CH Pond Hollow Vibrant WD - BOS 
2015
EUROPAWINNER 
C.I.B. Double Coat´s Nicholas Nickleby WDQ won BOB at Eurodogshow in Brünn.
C.I.E. Frosty Hill Lilu WDX -
Second best bitch.
Frosty Hill Jodi - 
EuropawinnerPuppy
Another great success! INTCH Double Coat´s Nicholas Nickleby WDQ won BOB at Cruftsshow in Tulln and went BOG4 (4th in Best of Group).
I think it is the first time a chessie ever was placed in a group in austria. And this in the age of 8,5. Also Vivian did well as BOS. At all it was a fantastic day!!
Sweden 2014
We had great holidays with blue sky and sunshine the whole time swimming with my dogs at Ästad each day. Barbecue with best friends! Miss you all soo much!! 
Very successful weekend, Nico won masterclass and Vivian and Cashew passed WD. Lilu won champion-class at the show!!!
This is Jodi, shortly entered in austria. She is our new edition! Funny girl bred by Marie Stump/ Frosty Hills Kennel. Lovely type and super temperament!
We will have a lots of fun in future. Will bring mami many birds and make her happy by showing myself! See you soon!!!
What a weekend!
Double Coat´s Nicholas Nickleby won "BEST IN SHOW",
first time a chesapeake won CSS in the era retrieverclub!!!
Bella passed Workingtest open class and went best female at the show. Result 2nd place in "Show and Work"!!
Cashew passed her first workingtest!
Vivian did CAC in open class.
Lilu did CAC in champion class.
Ich habe meine Wesenstestrichterprüfung bestanden!!!
Jänner 2012 - Die neue Homepage geht online!
CIE Frosty Hill Lilu WDX
22.05.2010 - 16.07.2017
I am still hoping she will come around the corner and grin to me!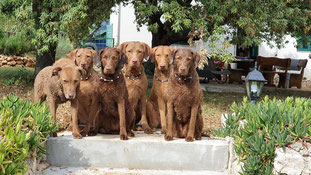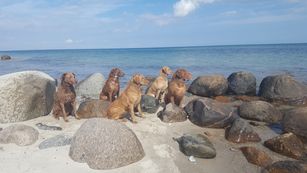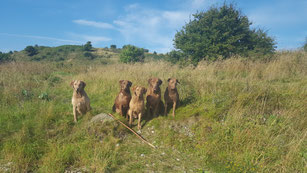 Alle die mich kennen, wissen dass ich lieber in den Norden fahre und auch heuer hatten wir wieder viel Glück mit dem Wetter. Eine Woche Sonnenschein und Meer. Zweimal traten wir zur Markprove B an und die Ergebnisse können sich sehen lassen. Am ersten Wochenende beim dänischen Curlymeeting und am zweiten Wochenende beim dänischen Chessiemeeting. Auch konnte Chesarang's Isabella ihren dänischen Champion fertig machen. Es waren wunderschöne und erholsame Ferien! At all great holidays!
Ebony von der Albinger Au
14.04.2002 - 03.08.2015
Winterholidays
CHESAPEAKEMEETING 2014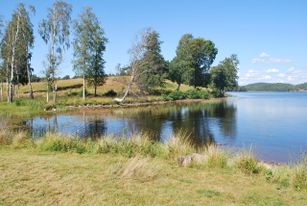 Heuer hatten wir wieder einen tollen Sommer in Schweden. Zwischen 25 und 30 Grad immer mit einem lauen Wind vom Meer. 2 Wochen strahlend blauen Himmel. Ausgezeichnetes Essen und fantastisches Training. Meine junge Hündin Vivian hat bei der Show am Chessietreffen "Best puppy in show" gewonnen und meine Bella hat die Masterclass beim WD gewonnen. Herzlichen Dank nochmal den Richtern. Alles in allem ein wunderschöner Urlaub!
This year again chesapeakemeeting in sweden. Marvelous weather, blue sky, excellent food and a lot of fun. My Vivian won "Best puppy in show" and my Bella won masterclass at WD. I am so proud! A big thank to all judges. At all it was a great holiday!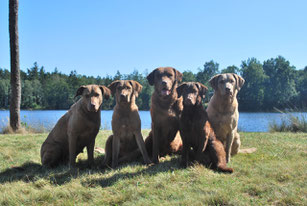 3 Länder Chesapeake-Treffen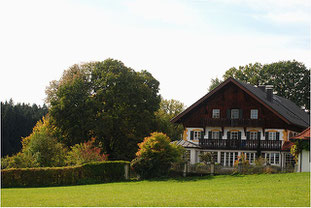 Leider ist das Chessietreffen 2012 in München vorbei. Es war eine länderübergreifende Zusammenkunft zwischen Deutschland, der Schweiz und Österreich. Es waren 70 Chessies gemeldet!!!
Weiter Infos findet ihr unter: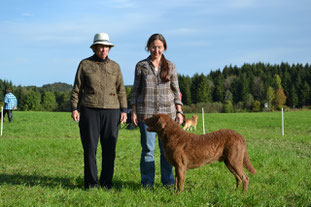 Proudly present BOB (50 chessies entered) under judge
Mrs. Betsy Humer Horn (Eastern Waters Kennel)
 " INTCH Double Coat´s Nicholas Nickleby WDQ"